NABL Accredited Testing Laboratory
Hindustan Platinum, over the years transitioned from being a quality precious metals refiner and fabricator to a comprehensive solution provider. In our continuous endeavour to innovate, we have invested heavily in research and development towards the latest refining and manufacturing technologies and analytical capabilities.
Hindustan Platinum's Analytical Testing Laboratory has been recognised as India's first NABL Accredited Testing laboratory vide Certificate Number TC-8930. This ISO/IEC 17025:2017 accreditation enables us to issue test certificates with ILAC MRA Mark for high purity Platinum and Palladium metals along with Gold and Silver.
The NABL Accreditation stands testimony of our capabilities, robustness of our processes and strengthens our commitment to serve customers globally with quality management systems and proficient testing of precious metals.
[NABL - National Accreditation Board for Testing and Calibration Laboratories. ILAC MRA Mark is registered as a worldwide mark and is owned by the International Laboratory Accreditation Cooperation (ILAC).]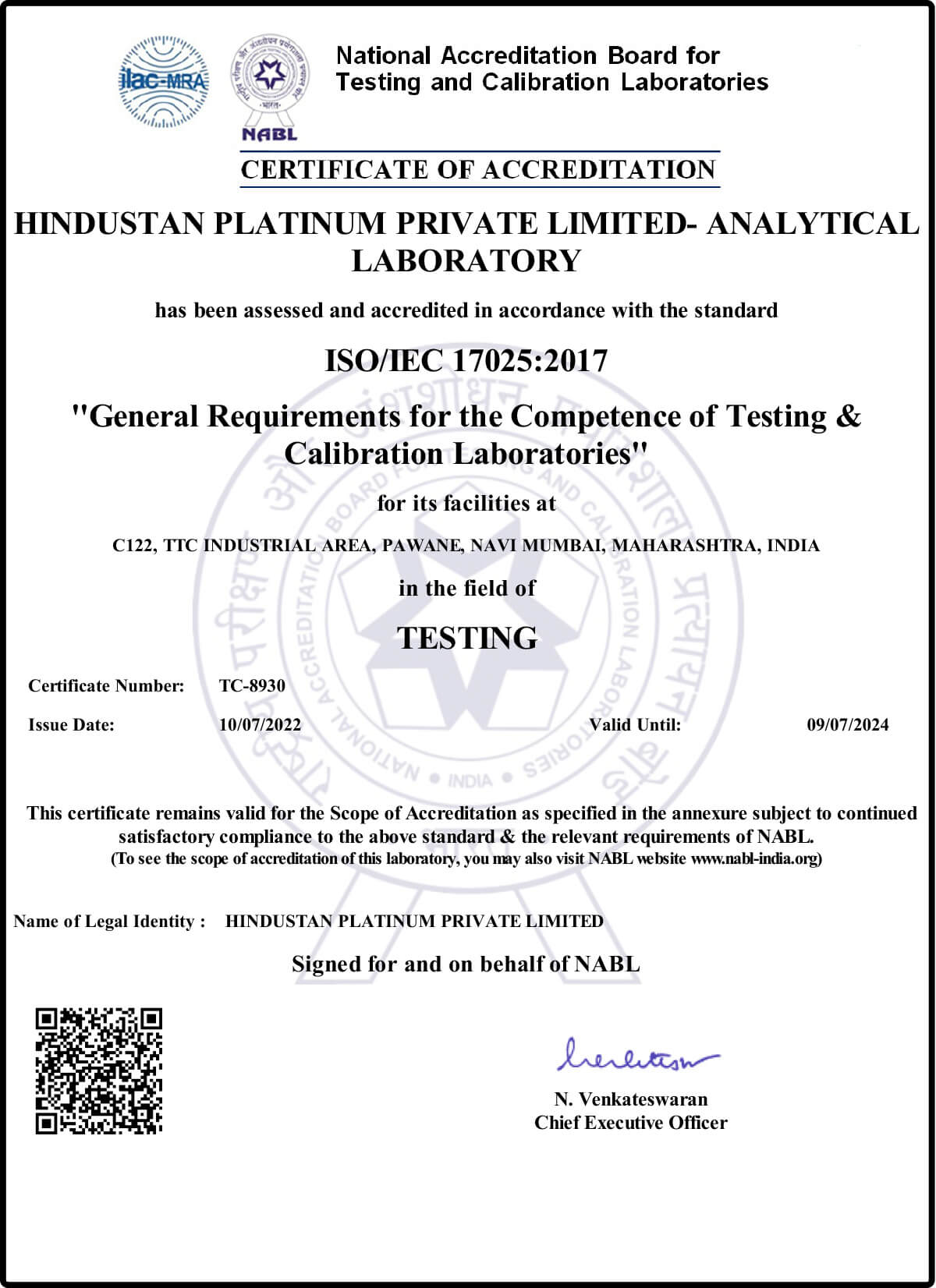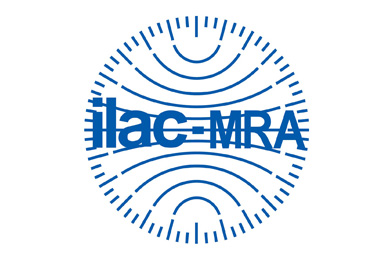 London Good Delivery
Hindustan Platinum's Navi Mumbai refinery is on the London Platinum and Palladium Market (LPPM) Good Delivery List for Platinum and Palladium and on the London Bullion Market Association (LBMA) Good Delivery List for Silver. We are amongst a handful of refiners in the world to have obtained this accreditation.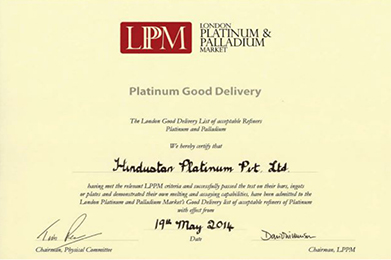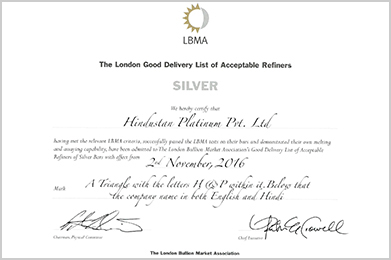 LPPM – Palladium Proactive Monitoring Certificate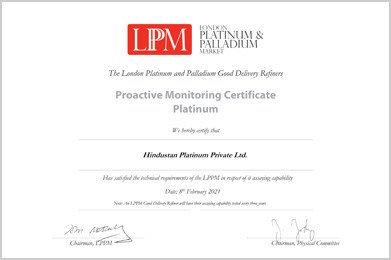 LPPM – Platinum Proactive Monitoring Certificate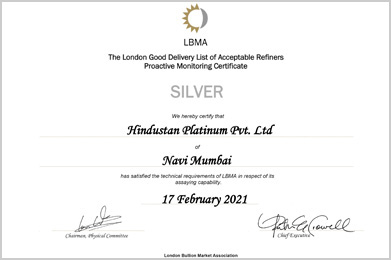 LBMA – Silver Proactive Monitoring Certificate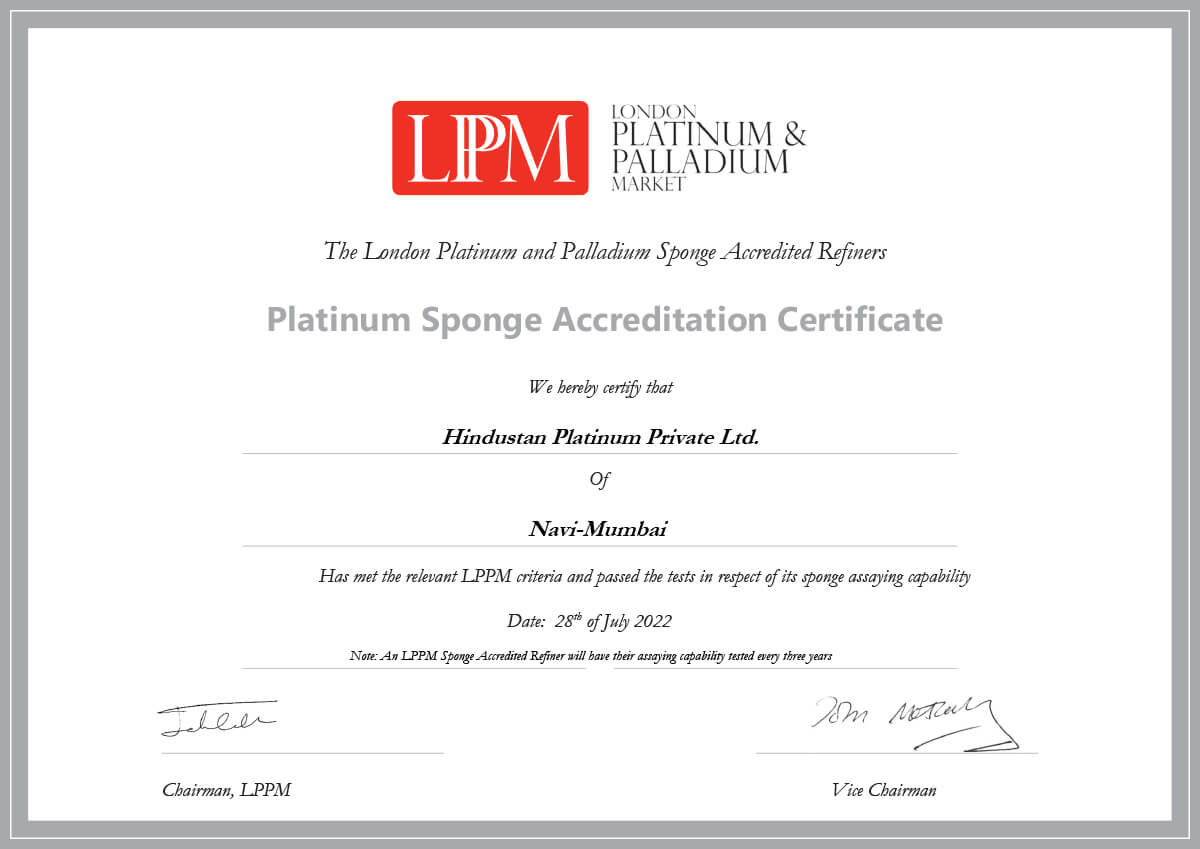 LPPM – Platinum Sponge Accreditation Certificate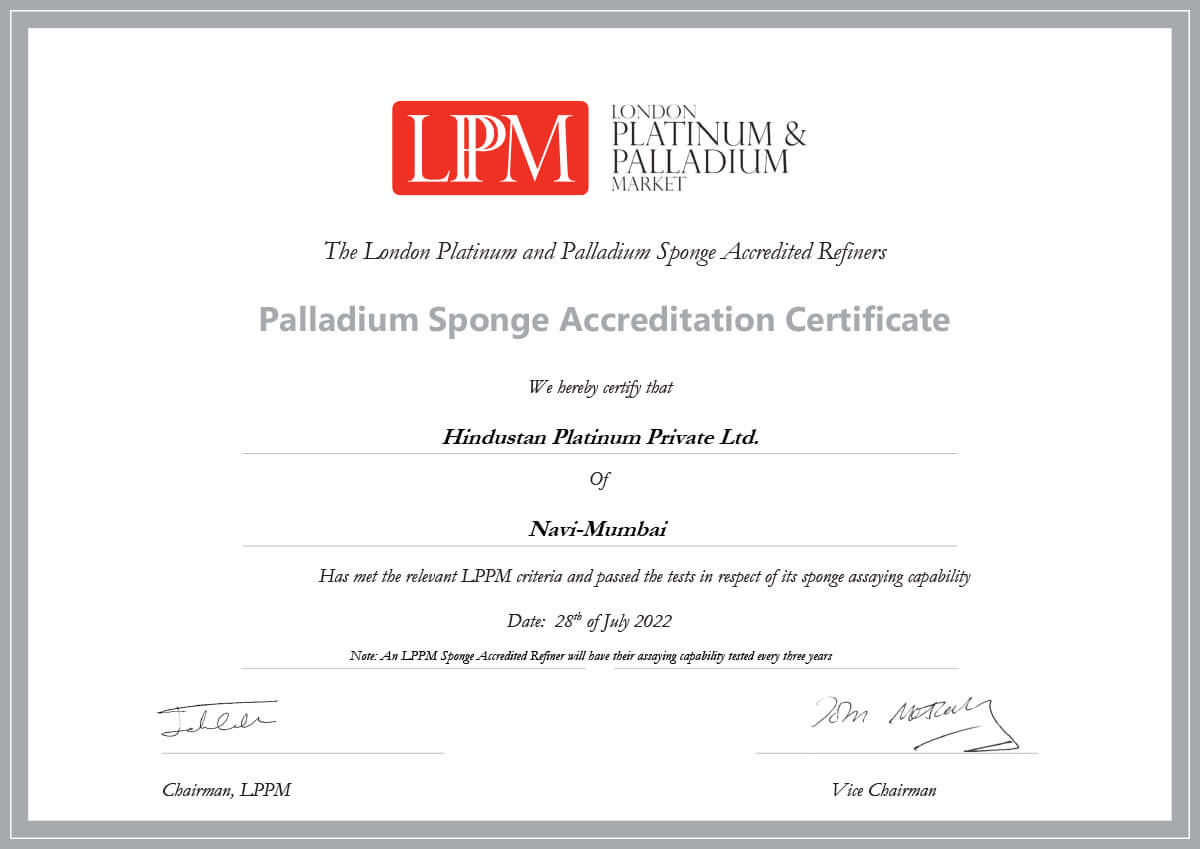 LPPM - Palladium Sponge Accreditation Certificate
Authorized Economic Operator (AEO)
Hindustan Platinum has been awarded the prestigious Authorized Economic Operator (AEO) T2 certification by the Central Board of Indirect Taxes and Customs, Ministry of Finance, Government of India. This certification solidifies our position as one of the pioneers in the Indian precious metal industry, being among the first to achieve this distinction.
Advantges of having AEO Tier T2 Certification
Priority Assessment and Customs Facilitation at Sea & Airports in India
Trade Facilitation by World Customs with whom India will have Mutual Recognition Agreement
Direct Port Delivery for Import /Direct Port Export Facility in India
Ease of Doing Business, Turnaround Time & More Efficient Supply Chain with Deferred Duty payment and Bank Guarantee Scheme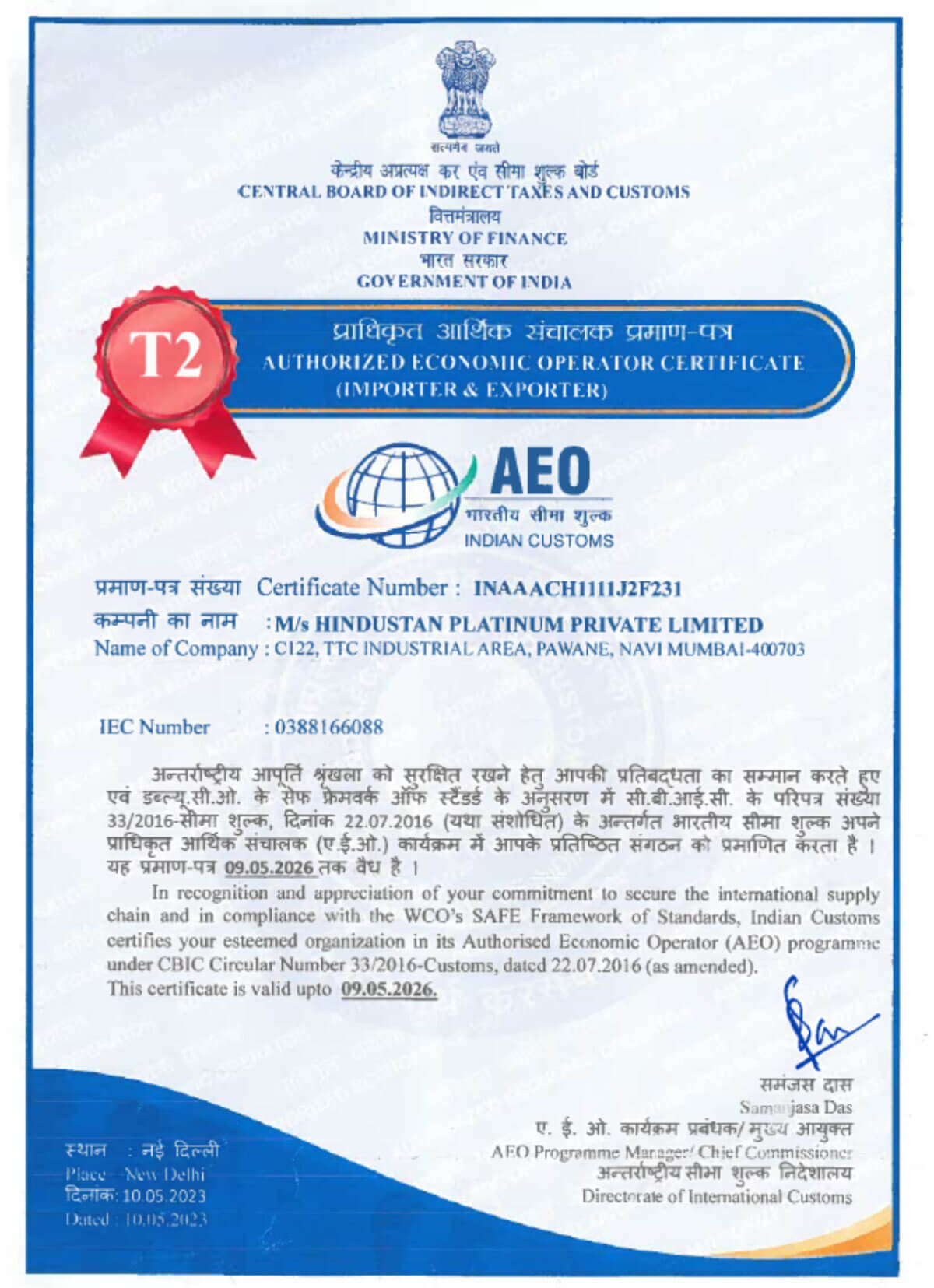 ISO Accreditations for Business Units
Continual improvement is one of the main aims of Hindustan Platinum that we achieve through practices adopted by our various Business Units to meet ISO 9001, ISO 14001, ISO 45001 Quality Management Standards.
ISO 9001:2015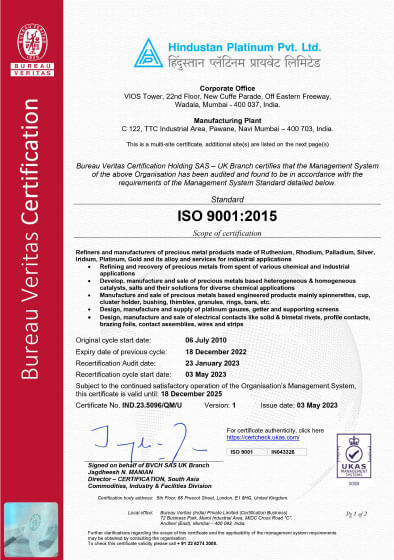 Hindustan Platinum Pvt. Ltd.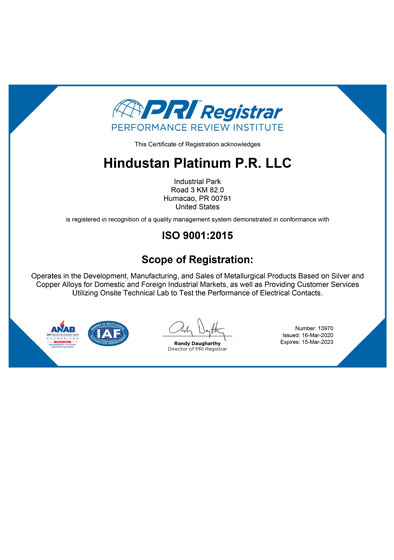 Hindustan Platinum P.R. LLC
ISO 14001:2015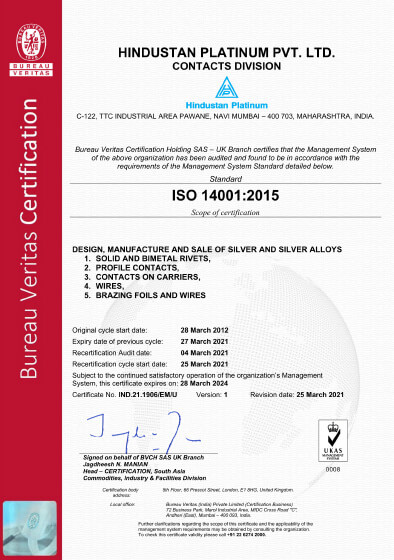 Electrical Contacts
ISO 45001:2018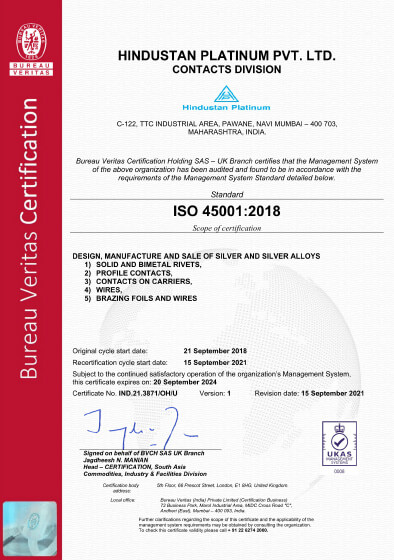 Electrical Contacts